GET THE LATEST GAME AND STUDIO NEWS
We'll keep you up-to-date on the stuff you care about most like major game updates and releases. Sign up and get the inside scoop!
AND BE A PART OF THE COMMUNITY
If you're looking for a place to meet other defusing enthusiasts, the community-run KTANE Discord is the place to go. Discuss the new Steam mods, talk about speedrun strategies, and much more.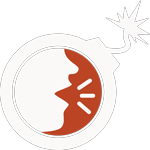 JOIN THE FAN CLUB, BE FIRST TO HEAR
NEWS & UPDATES
JOIN THE FAN CLUB, BE FIRST TO GET NEWS & UPDATES