GET THE LATEST GAME AND STUDIO NEWS
Get the inside scoop on the latest studio news. We aim to keep you updated on the stuff you care about most like major updates and releases.
AND BE A PART OF THE COMMUNITY
If you're looking for a place to meet other defusing enthusiasts, the community-run KTANE Discord is the place to go. Discuss the new Steam mods, talk about speedrun strategies, and much more.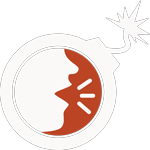 JOIN THE FAN CLUB, BE FIRST TO HEAR
NEWS & UPDATES
JOIN THE FAN CLUB, BE FIRST TO GET NEWS & UPDATES