THE CO-OP BOMB-DEFUSING PARTY GAME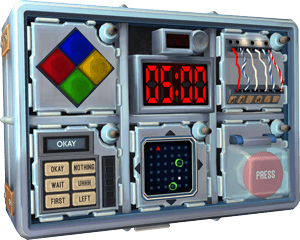 YOU'RE ALONE
IN A ROOM WITH A BOMB.
Your friends have the info you need to defuse it.

But there's a catch. They can't see the bomb. So everyone will need to talk it out–fast!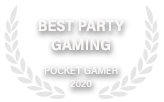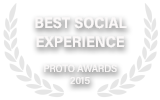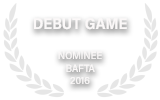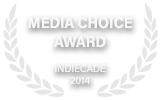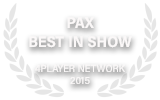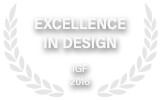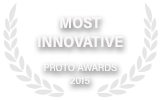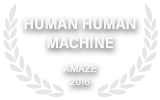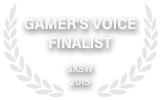 HECTIC CO-OP
BOMB-DEFUSING ACTION
ABOUT
You're alone in a room with a bomb. Your friends, the "Experts", have the manual needed to defuse it. But there's a catch: the Experts can't see the bomb, so everyone will need to talk it out – fast!
Put your puzzle-solving and communication skills to the test as you and your friends race to defuse bombs quickly before time runs out!
| | |
| --- | --- |
| PLATFORMS | |
| Mobile | |
| PC | |
| Console | |
| VR | |
| GENRE | Local Co-op, Party, Puzzle |
| DEVELOPER | Steel Crate Games®  |
| RATINGS | |
TEST THE LIMITS OF YOUR COMMUNICATION SKILLS…AND FRIENDSHIPS?
A different bomb every time
Procedurally generated puzzles keep the action fresh.
Couch co-op, party game
Bomb defusing is a team endeavor. Going solo is not an option!
Only one copy of the game needed
If you can talk to each other, you can play! Try using your favorite voice chat service and playing remotely.
Mission & Free Play Modes
Missions increase in difficulty as new modules are introduced. Unlock Freeplay Mode to set the pace by configuring your own custom bombs.
VR optional
Swap out between rounds and share the VR experience with your friends!
BUY NOW
AVAILABLE ON OVER 10 PLATFORMS
Developed by STEEL CRATE GAMES®
HUMBLE STORE
PC  |  MAC  | LINUX
VR OPTIONAL: COMES WITH A STEAM KEY OR OCULUS RIFT/QUEST KEY
STEAM
PC  |  MAC  | LINUX
VR OPTIONAL: HTC VIVE & OCULUS RIFT

Wondering how to play the game remotely? See how!
JOIN THE FAN CLUB, BE FIRST TO HEAR
NEWS & UPDATES
JOIN THE FAN CLUB, BE FIRST TO GET NEWS & UPDATES