Keep Talking and Nobody Explodes



Play in over 26 different languages on:
What languages are currently available on Steam, Humble Store, and Oculus Rift?
Arabic
Traditional Chinese
Simplified-Chinese
Czech
Danish
Dutch
Esperanto
Finnish
French
German
Hebrew
Hungarian
Italian
Japanese
Korean
Norwegian
Polish
Portuguese-Brazil
Portuguese-Portugal
Romanian
Russian
Spanish
Swedish
Thai
Ukrainian
Turkish
How do I switch languages?
Please keep in mind, that new languages are only available on the following platforms at this time: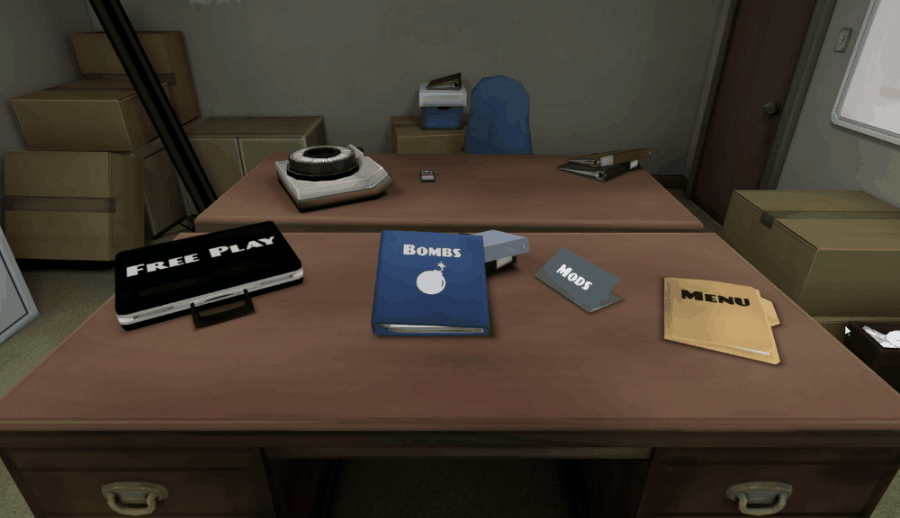 Where can I find translated manuals?
You can find them at bombmanual.com
What about other languages?
We won't be adding support for more languages but, if there is a language you would like to play in that is not listed above, you are welcome to explore our fan-translated manuals. They will work with the English version of the game. You can also find information about how to create your own fan manual too.
JOIN THE FAN CLUB, BE FIRST TO HEAR
NEWS & UPDATES
JOIN THE FAN CLUB, BE FIRST TO GET NEWS & UPDATES