Answers to common questions about
Keep Talking and Nobody Explodes.
General
Have a question about playing remotely? Learn more here.
Is Keep Talking and Nobody Explodes coming to PS VR2?
We don't have any plans to release Keep Talking and Nobody Explodes on PS VR2 at this time. Should that change, the best way to get notified would be to
join our mailing list here
.
Is the game available for PS4/ Xbox One/ Switch?
Is Keep Talking and Nobody Explodes available on iPhone /iPad/ Android?
Is this game available in French, Italian, German, Spanish, and other languages?
We're working on it! Right now, the game is available in 27 different languages on select platforms. For more information,
click here
.
Can I use your game at a company event or in a school?
As long as the use is
non-commercial
(i.e. you are not charging players to play) and you purchase a license for each instance of the game that you wish to have running simultaneously, feel free! We are frequently contacted by teachers looking to use Keep Talking and Nobody Explodes in their classroom. For more info on 
educational use, click here
.
Do you offer a bulk/educational discount?
Can I make videos for YouTube/Twitch/etc?
Absolutely! See our 
Video Policy
 for proof that you have our permission.
I have a YouTube channel/Twitch channel/website/blog! Can I get a review copy?
Probably! You can request a key
here.
 Make sure to include information that will help us verify your account so we can confirm your request quickly. Thanks!
Can I use your game in a VR arcade or as part of my business? Do you offer a commercial license?
Is there are a way to disable certain modules?
You can disable up to three modules when using "Free Play" mode. To disable a module, bring up the menu and click "Options" > "Accessibility" and select the modules you'd like to disable. Note: Changes made under Accessibility only affect Free Play mode and will not change modules that appear in missions.
How can I gift Keep Talking and Nobody Explodes to a friend?
Our game is only available digitally. 
Some digital stores provide e-gift options:
Do you have plans to add motion support for PS VR?
We do not have any plans to support move controllers for PS VR.
I purchased the game on one platform, can you send me codes for other platforms too?
Unfortunately, purchasing the game from a platform (like Steam for example) will not grant you access to the game on other platforms (such as Switch, iOS, Android, etc). The stores exist separately and it is not possible for us to support cross-buy between them.
For the Oculus Store:
The Oculus Store supports cross-buy between Rift and Quest.
It also supports cross-buy between Oculus Go and Gear VR.
It currently does not support cross-buy between Oculus Rift/Quest and Oculus Go/Gear VR.
Unfortunately, there is no maintainable way to verify and transfer purchases and we will not be able to offer additional keys.
Support & Troubleshooting
I purchased the game but never got an email with a key!
The game doesn't launch from Steam!
Perform an integrity check on your game to make sure the game was downloaded properly. This is a quick way to resolve a lot of common problems. You can find instructions on 
how to perform an integrity check here.
I have a PS VR. How do I access flatscreen mode for PS4?
You can load your game on your PS4 in
flatscreen mode (non-VR)
with one of the following configurations:
PS VR is fully connected and powered off
PS VR USB is not connected to the PS4 (see below)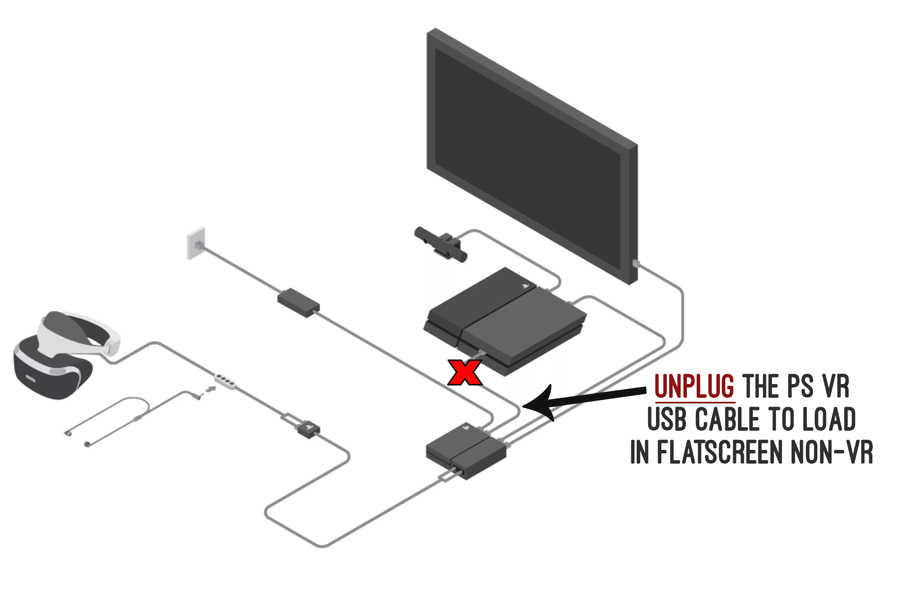 I'm having problems using my Rift or DK2 with the game.
Please make sure that you are running the latest Oculus software found 
here
. Note that VR is not supported on Mac OS X. If you are running from Steam or the non-DRM version, you will need to enable Unknown Sources in Oculus Home. To do this follow the instructions 
here.
Make sure that your graphics card drivers are up to date and that you can run other content properly from Oculus Home. If you are still having problems, please let us know at 
support@keeptalkinggame.com
 and we'll help you the best we can.
I'm having issues running on Linux Build!
We are a small team with limited Linux knowledge. We've tested the game in Ubuntu 16.04 and SteamOS. If you are using a different distribution or have an uncommon configuration, you may need to rely on the Linux community for support. If you are not able to find a solution, you can reach out to us at 
support@keeptalkinggame.com
. We will do our best to help you solve the issue. Note: The Linux version doesn't support VR but it has all of the other game features including mod support through the Steam Workshop.
I'm running macOS Catalina and the game is not displaying correctly.
Some MacBook Pro users running macOS Catalina have been reporting display issues. 
To get the game running properly. You will have to switch to 'windowed mode' rather than 'full-screen mode' to play.
 Launching the game and immediately holding the options button

There will be a checkbox for running the game in windowed mode. Check it and confirm the change.
My game is crashing as soon as I try to run it!
One of the most common causes of crashing is a lack of recent video card drivers. So make sure your drivers are up to date.  You can find instructions on how to do that 
here.
If your drivers are up to date,
check to see if you have the "

Citrix

 

Indirect

 

Display

 

Adapter
" driver installed. This driver can cause issues with Unity. We suggest removing it, restarting your computer, and launching the game again.
I hear sound, but the screen is black or turns black shortly after starting!
Make sure to disable any third-party overlays, such as FPS counters. The most common is AMD's Raptr Gaming Evolved overlay, which is often installed as part of your video card driver update. You can find instructions to 
disable the Raptr overlay here.
If you do not have any overlays enabled and are using an AMD mobile graphics chip, you may be able to resolve the problem using the steps 
found here
.
I hear sound and my screen is still black!
Are you running Windows? The 2017 Windows 10 Fall Creators Update has caused users with certain graphics cards to experience this problem with Unity games. Changing the 
scaling mode of the graphics drivers
 has fixed this problem for many players. For Nvidia:
Open the Nvidia Control Panel.
Under the "Adjust desktop size and position" tab, Select "No scaling".
* Optional: Selecting the "Override the scaling mode set by games and programs" has also worked for some players.
For AMD:
Open "Radeon Settings".
Under "Scaling Mode" select "Full Panel".
For Intel:
Under Control Panel, switch the 'Scaling' option to "Maintain Aspect Ratio".
I've tried everything on this page but something is still wrong!
Uh oh! We're here to help. If you send us the files we need, we'll do our best to get back to you as quickly as possible. Here's where to locate them based on your operating system and where you got the game:
Step 1: Locate files
Windows
Collect
two
files from the locations below:
Find the DxDiag File:
Press the Windows Key + R (at the same time).
Type in DxDiag and press Enter to run the DirectX diagnostic tool.
Click "Save All Information" and save the file somewhere, then attach it to your email.
Find the "output_log.txt":
Steam or Oculus Desktop App:
%userprofile%\AppData\LocalLow\Steel Crate Games\Keep Talking and Nobody Explodes\
Mac OS X
Use the menu in Finder to select "Go" -> "Go To Folder..." and find the "Player.log":
~/Library/Logs/Unity/Player.log
Linux
Find the Player.log file here:
~/.config/unity3d/Steel Crate Games/Keep Talking and Nobody Explodes/Player.log
Step 2: Send us your files
Send us your files, and help will be on its way! Attach the files to an email along with a description of your problem and send it to support@keeptalkinggame.com We'll help you out.
The term "mod" describes a modification to the game that was created by the community. Mods add new game content such as modules, bomb casings, missions, and more. If you're looking to join an enthusiastic mod-building community, check the official Keep Talking and Nobody Explodes
Discord
.
Where can I find the manual pages for mods?
You can access the mod manual pages in-game by opening the mod brochure on the desk. In the top right of the mod brochure, select "Mod Manual Folder". A window will open. Select the "ModsOnlyManual.pdf" to view the mod manual pages. You can also find the manual pages
here
.
Where can I learn more about making mods?
You can find our mod kit and information on how to get started 
here
.
Can I run mods outside of Steam?
All PC and Mac versions of the game (including the Humble and Oculus Store) support modding. However, the Steam Workshop is necessary to find community-made mods and is only available in the Steam version. All other platforms do not support mods due to technical restrictions.
A mod that I installed isn't working!
Mods are created by members of the community. Unfortunately, that means we can't provide technical support for any issues you are experiencing with them. Each steam workshop item has a comments section where you can describe issues you are having with a given mod.
HELP! I installed a mod and now my game is crashing!
You can manually delete mods by logging into the Steam through your web browser or desktop app.
In the navigation menu at the top next to "Store" and "Community",  you'll see your profile name. Click on your profile name and select "Content" from the drop-down menu.
Select the "Workshop Items" tab.
On the bottom right, select "Subscribed Items".
Click the "Unsubscribe" button next to the mods you wish to uninstall.
JOIN THE FAN CLUB, BE FIRST TO HEAR
NEWS & UPDATES
JOIN THE FAN CLUB, BE FIRST TO GET NEWS & UPDATES